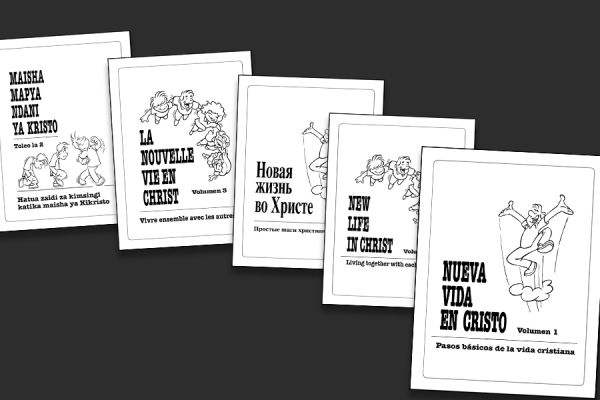 New Life in Christ Discipleship Materials
The New Life In Christ discipleship manuals were designed to help Christians grow. The lessons will help new believers take their first steps towards victory in their Christian life.
What do you do when someone accepts Christ?
How do you disciple them?
What do they need to know?
How do you help them form the basic habits necessary for their Christian life?
The original volume was written in Spanish, and later translated into English, French, Portuguese, Russian, Ukrainian, Romanian, Swahili, Kinyarwanda y Malgache. New Life in Christ is now available in more than 20 languages!